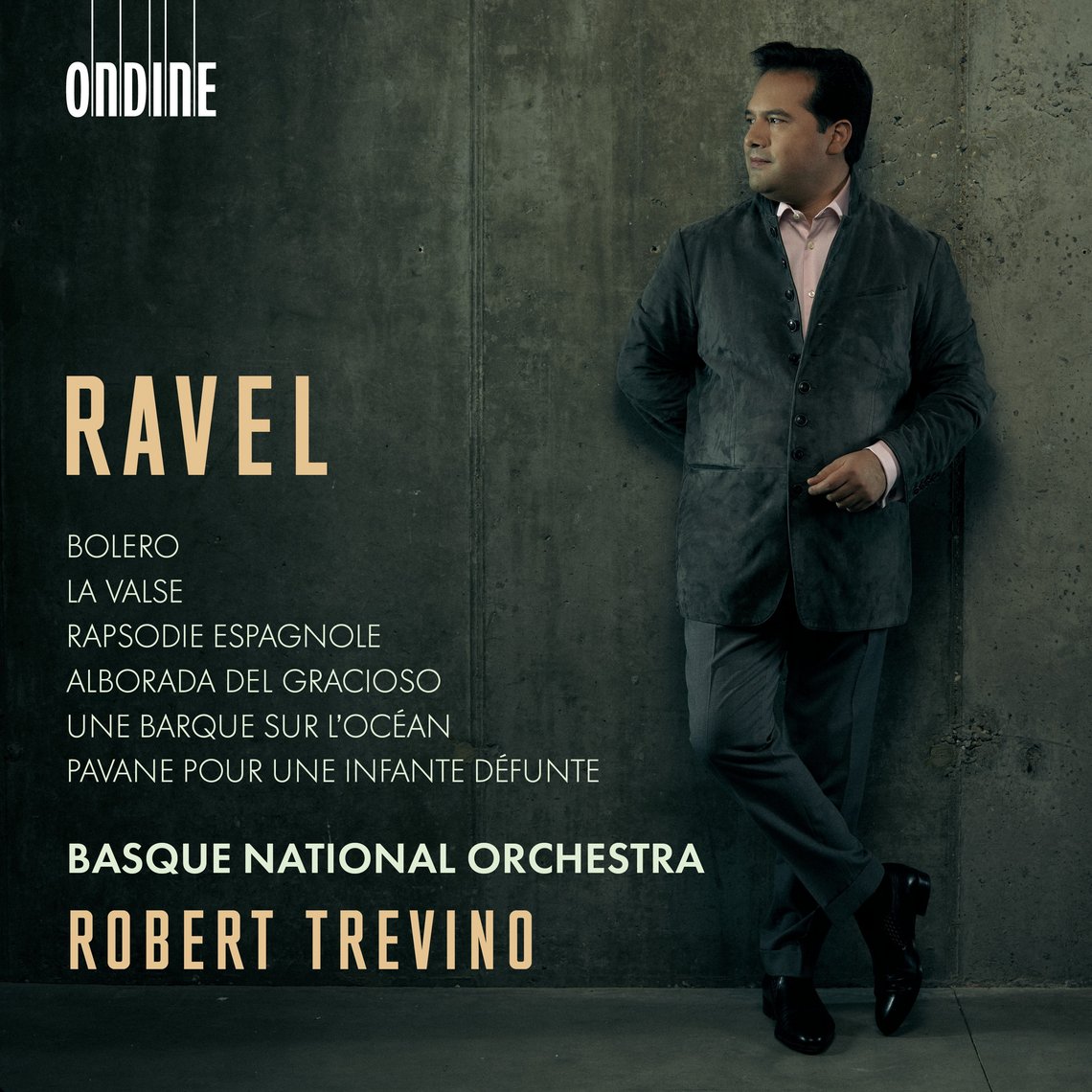 New Release: Robert Trevino conducts Ravel with the Basque National Orchestra
Following his extremely successful Beethoven symphony cycle for Ondine, Robert Trevino's second release on Ondine is also his first alongside the Basque National Orchestra. Trevino has been Music Director of the Basque National Orchestra since 2017 and, appropriately enough, their first recording together is a survey of the most celebrated Basque composer, Maurice Ravel - and is rooted in a very Basque view of his music.

The Basque National Orchestra, widely recognised as one of the premier ensembles in Spain, has a long association with Ravel's music. Most recently, last year, they toured Ravel works to the Théâtre des Champs-Élysées, for the orchestra's Paris debut. Since Trevino arrived, he says, he has made it a particular project to explore this repertoire with this orchestra. The works on the recording include both storied favourites and less-often performed masterworks.